GGA Beginners' Guide
Publisher:

Psychz Networks

,

April 11,2017
GGA Setup! (Beginners)
So you wanna use GGA, sweet! This guide will show you step-by-step how to do that, and we'll be doing the exact same thing!

Getting started
-------------
So, we need a server that needs GGA. For this example we're just going to use a standard TCP based server, nothing special.
Making an account
The very first step in this process is to sign up, we'll be making the service on an existing email; however, you can create your own account if you'd like.
The Options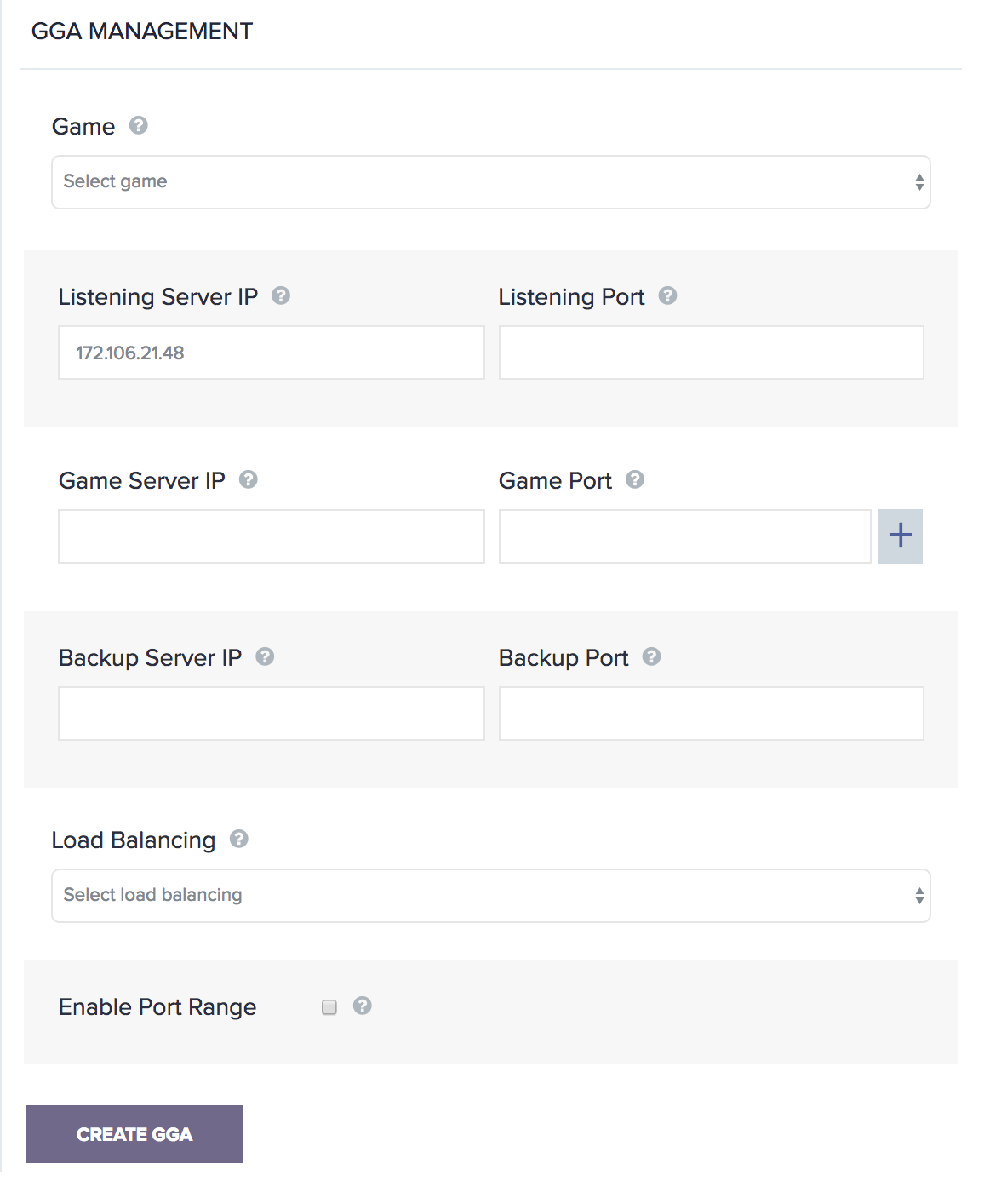 Step 1:

Change "Game" to the desired type. In our case we're using "Other (TCP)"


Step 2:

Select the desired listening port, for our setup we're using port 1024 on our backend, but I want to use port 80 so I'm going to put the "Listening Port" as port 80 and the Game Port as "1024".
To get our Game Server IP we need to find the IP of our server, I'm going to do that by running
curl eth0.me
It should look like the following when we're done: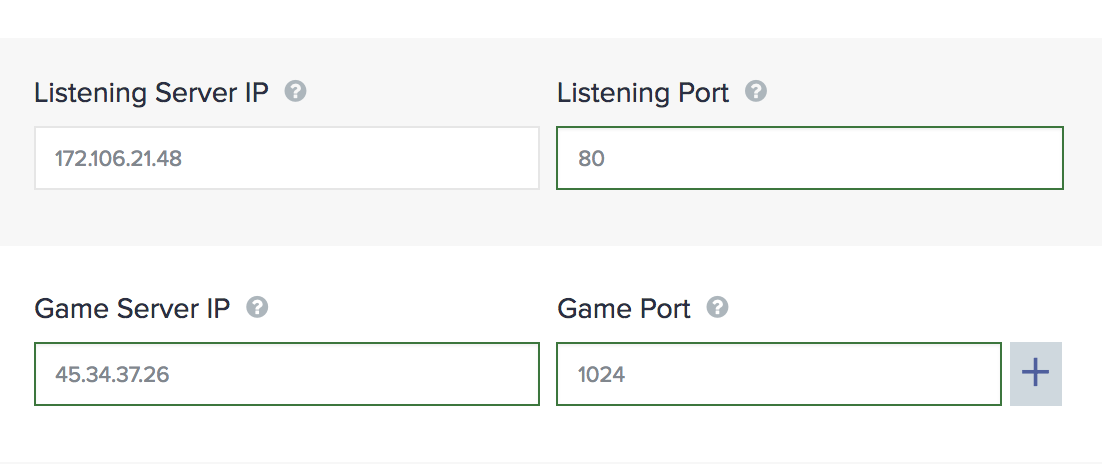 Step 3:

Picking the BackupServer can be a sort of mind boggling task, but since I only have one instance of this running and we're not planning any backup solution so we'll just put the same information there.


Step 4:

Picking the best load balancing method for you can be difficult, to make it simple, here is a small guide to each one:
Random - Don't care about where the traffic is sent as long as it's sent somewhere. Use this if it is a single IP and not load balanced to multiple IPs/Ports.
Round-Robin - Utilizes the method commonly used in DNS load balancing by making each request go to the next IP, this would be best to evenly distribute traffic if all traffic is identical.
Least Connected - Probably the most advanced method we have at GGA, in this method we try and make it so that each node is evenly distributed in resource utilization, this is per-distribution node, not extremely accurate.
In our setup we'll be using "Random" since we have one IP:


Step 5:


At the time of this article we have the option "Enable HA Proxy", this utilizes HAProxy's protocol spec, a better description of this is located here . This is an advanced setting, use only if you know what you're doing. We also have "Dedicated IP" as an option, this means that no matter what domain you point to the service, it'll work for your instance! This is free in our beta; however, will cost extra once we relase out of beta.
NOW YOU'RE ALL GOOD! HIT THE "CREATE GGA" button and wait for it to be done. Point your DNS to the Listening Server IP and you're all good : ) (In our setup the Listening Server IP was 172.106.21.48)