GGA Beginners' Guide
Publisher:

Psychz Networks

,

April 11,2017
GGA Setup! (Beginners)
Psychz Networks offers Global Gaming Accelerator for those who are into gaming business or users who are gaming enthusiasts. With GGA service, you get a strong DDoS protection service to protect your server from any attacks. It also offers you low latency routes and load balancing service which gives a whole new, lag-free experience to the users that connect to your game servers.
The following article will guide you on how to kickstart with the GGA service, set up the account and configure your service under GGA.
You need to purchase a server that you can use for hosting games. We provide a huge variety of dedicated servers based on their type and across various data center locations in the world. This is important as you need to choose the location of the server which is close to your connecting users.
Please use our live inventory system to check all the data centers and hardware they offer here at https://www.psychz.net/dashboard/client/web/order/dedicated-server?processor=&processorBaseFreq=&numberOfCpu=7391&cpuCores=&location=
Once you purchase a server, you will Login details to the dashboard where you can manage your server and services associated to it. To login to your dashboard please click on https://www.psychz.net/dashboard/client/web/
Click on the Services/Devices drop down menu as shown in the screenshot below followed by clicking on Devices. This will take you the page where you can see your device/server. Click on the Device ID to go to the device page where you can configure GGA.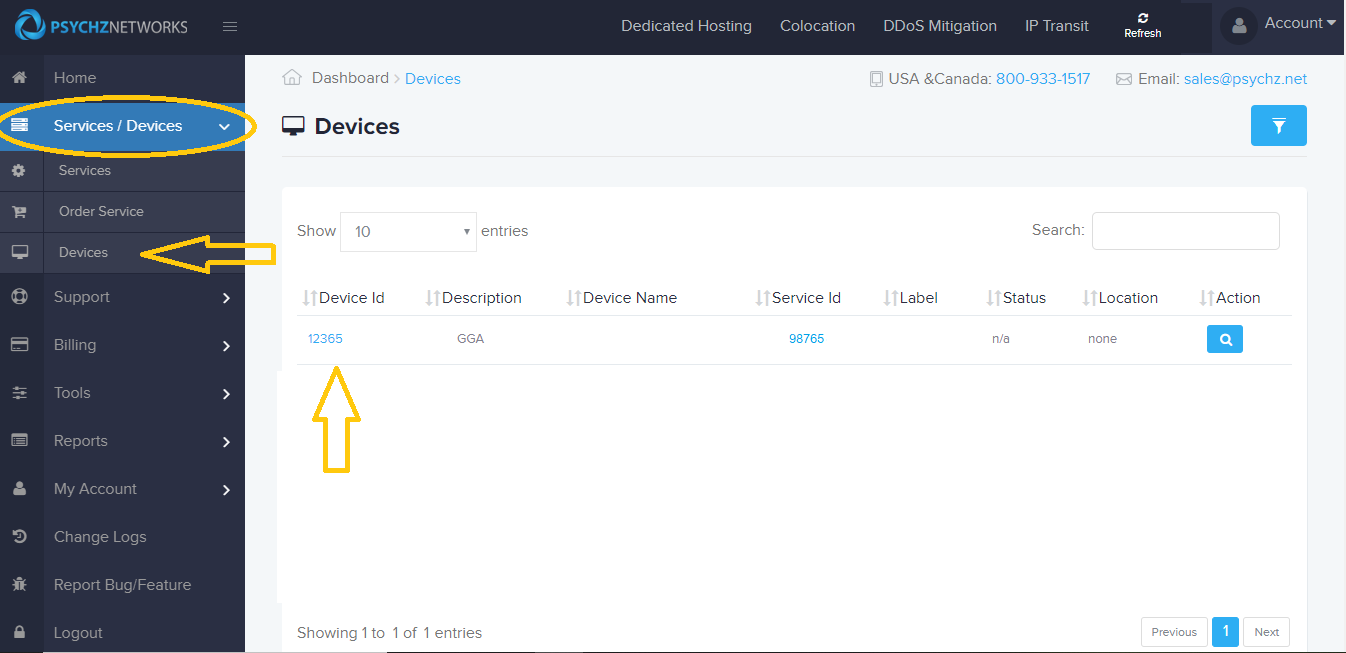 Listening Server IP: This field will be auto populated as it takes the IP address of your server.
Listening Port: Select the desired listening port you want. Please note that Ports 0, 21, 22, 80, 123, 443 are reserved and you cannot use them.
Game Server IP: Here we need to add our Game server IP address which you can find by running following command on the server
# curl eth0.me
Game port: This is the port your server is listening on the backend or game server IP.
Preserve Client IPs: This feature is optional and requires proxy-protocol set to true for BungeeCord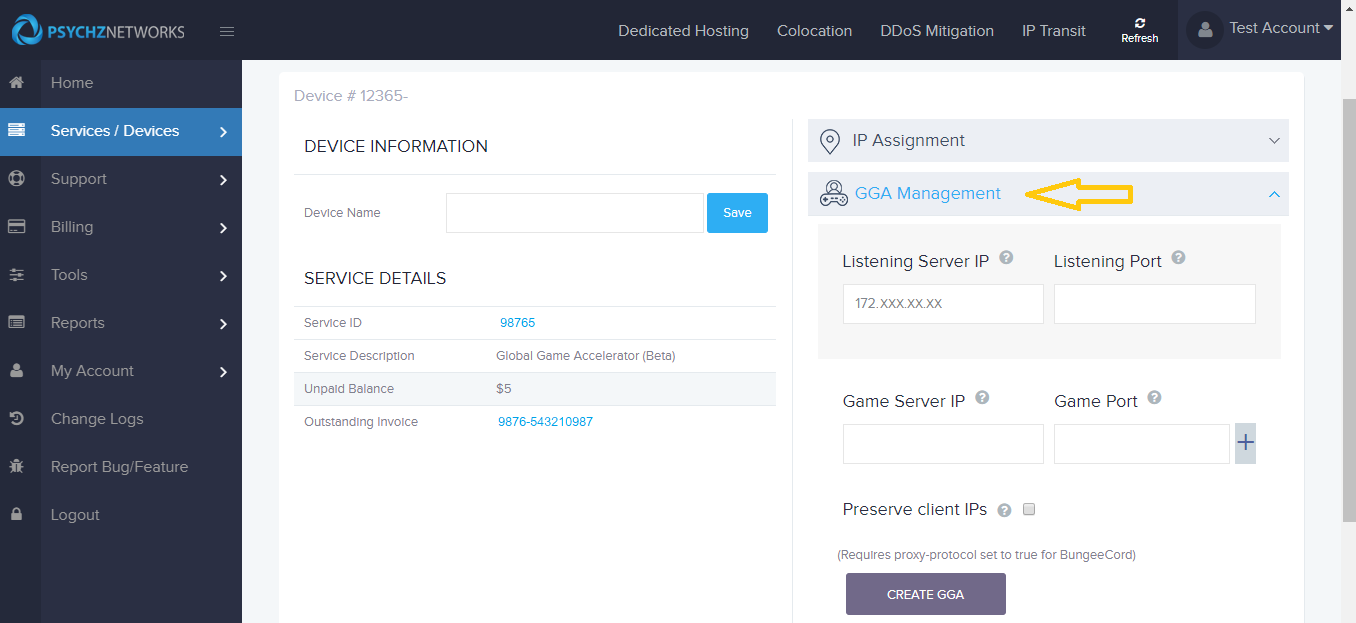 Once you have added all the details, click on Create GGA button. Your request will be submitted in the system and takes 2-10 mins to execute. Point your DNS to the Listening Server IP once the request is processed.