Pagespeed
Publisher:

Psychz Networks

,

January 29,2018

Our CDN services enable various tools to enhance the performance of your content delivery. You can also enable or disable Pagespeed that are a bunch of tools used for performance optimization. With this article, we will demonstrate on how you can subscribe or unsubscribe for "pagespeed" tools.

You can follow the below path to access the Pagespeed page.

CDN Main Page > Manage Domain > Performance > Pagespeed

Please follow the guide to view our performance enhancing features and the process to access it.

1. You can access CDN main page by clicking on the following link.

https://www.psychz.net/dashboard/client/web/cdn

(NOTE: You will be needed to enter Username and Password to access this link)


2. Click on the "Manage Domain" button on the CDN homepage.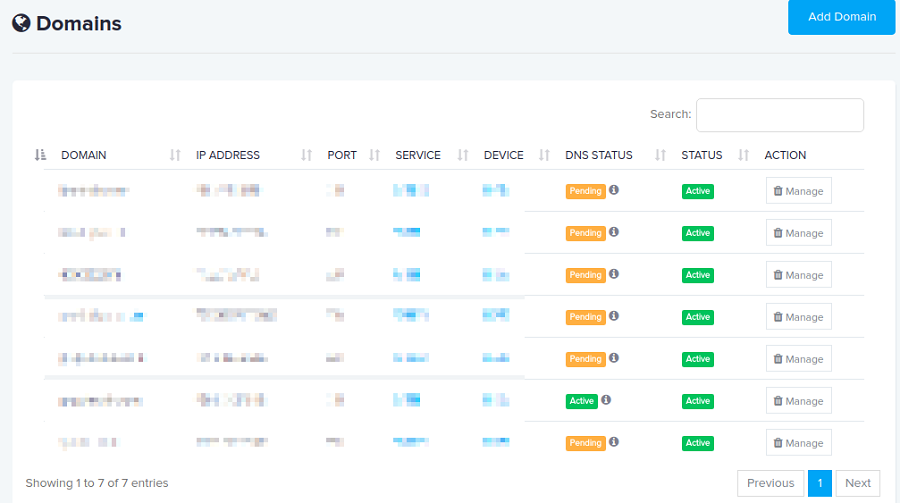 3. The "Manage Domain" page contains a list of all the domains that your device is associated with. Click on the "Manage" button on the right-side of the domain to make changes to that domain.
4. Click on the "Performance" button to open the performance features of that domain.
When you click on the performance button on the "Manage Domain" main page, you will find two options, "Gzip" and "Pagespeed". These Pagespeed options is discussed below.

Pagespeed
With the Pagespeed feature, you can enable or disable Pagespeed by clicking on the slide-on button on top of the page. It also has a feature of Pagespeed Exclusion which excludes any files or folder of Pagespeed.
Pagespeed Exclusion
When you click on the Pagespeed Exclusion button, a pop-up box is displayed. Please specify the file or folder to exclude it from Pagespeed tools.