How to access your dedicated server IPMI?
Publisher:

Psychz Networks

,

January 05,2015

1. Start by visiting https://www.psychz.net/dashboard

2. Once you are logged in, you will see your dashboard

3. Use the drop-down menu and go to Services/Devices > Devices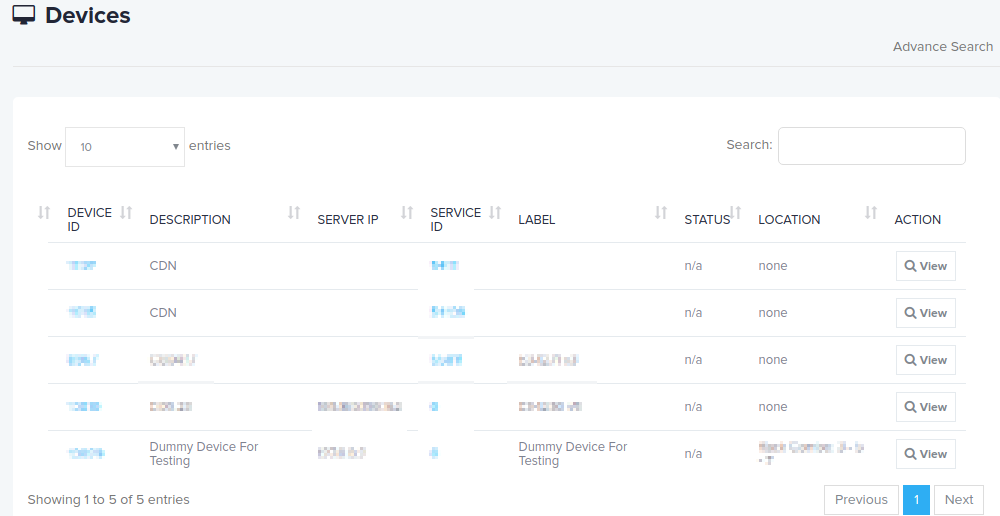 4. Click on the device ID that wish to manage via IPMI
Only dedicated servers with IPMI will have the IPMI module enabled.
5. Once the device page loads, you will see device information along with dedicated IPMI section. Under "IPMI" section, you will see IPMI options listed along with a "Start IPMI" button
Before you click on "Start IPMI" button, you will need to decide which IP will have access to the IPMI page. By default, the system will automatically use your IP address but you are welcome to enter another IP address. *Only one IP will be allowed to access IPMI at a time
Once you click on "Start IPMI" button, you will be see the IPMI IP address and to view the IPMI password, you will need to click on "click to view". Here you will enter your client area password. This step is there to prevent unauthorized access via IPMI.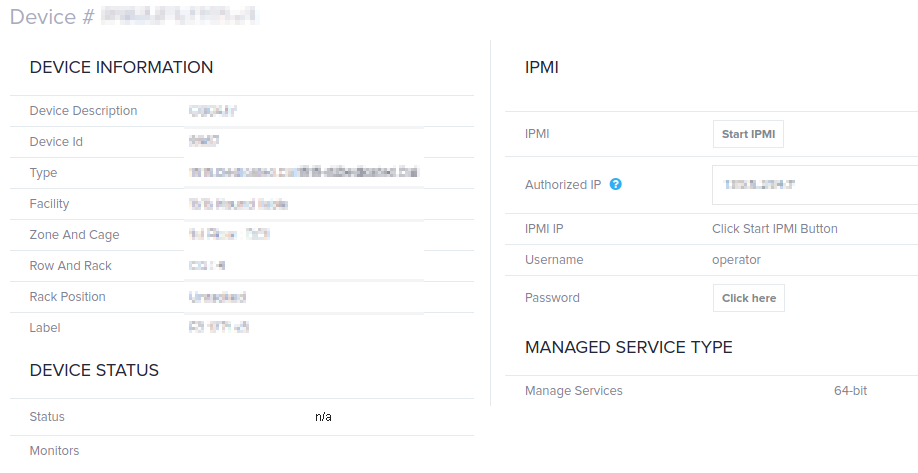 6. Click on "Start IPMI" button
Once the session starts, you will see "Session expires in 23 hours, 59 minutes"
7. Click on the "IPMI IP" link and this will open a link in new browser window.
8. Once you are done, click on "End Session".
By default, the system will end session automatically after 24 hours.