How to Update Account Details?
Publisher:

Psychz Networks

,

September 15,2017

To update your account details you will have to log in to your dashboard area. The following steps will help you to update your Account Details.
Step 1. Login to the client Dashboard by using the User Id and Password provided to you. You can use the following link to access the login page
https://www.psychz.net/dashboard/client/web/
Step 2. On the sidebar with multiple options, click on "My Account" option.
Step 3. A drop-down menu will be displayed, under which you can choose the "My Detail" option.
4. Fill in the following fields specifying your information.
CONTACT INFORMATION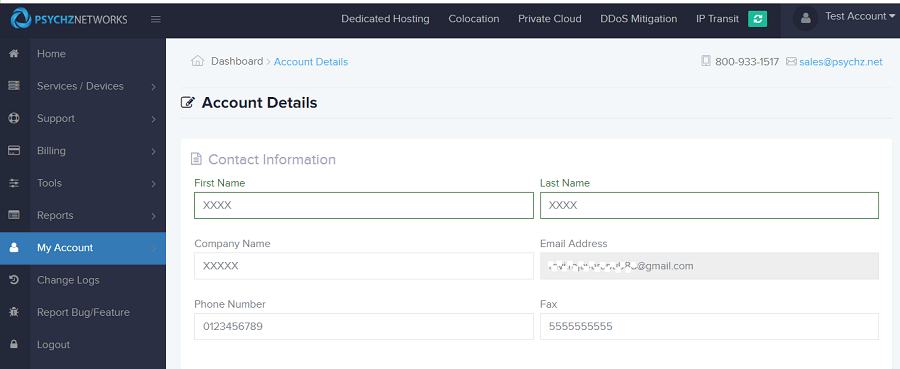 ADDRESS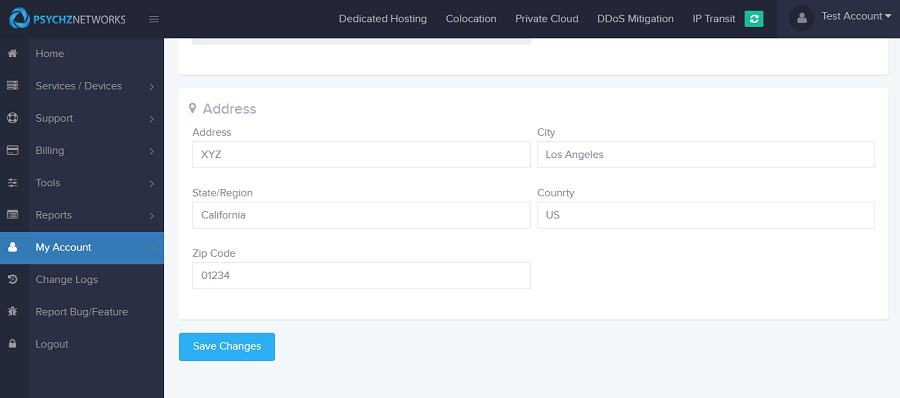 5. Click on the "Save Changes" button to save the changes.

Note: You cannot change your email address. Hence the email area has been grayed out. 
If you want to change your email address, you will have to write to the billing department at billing@psychz.net